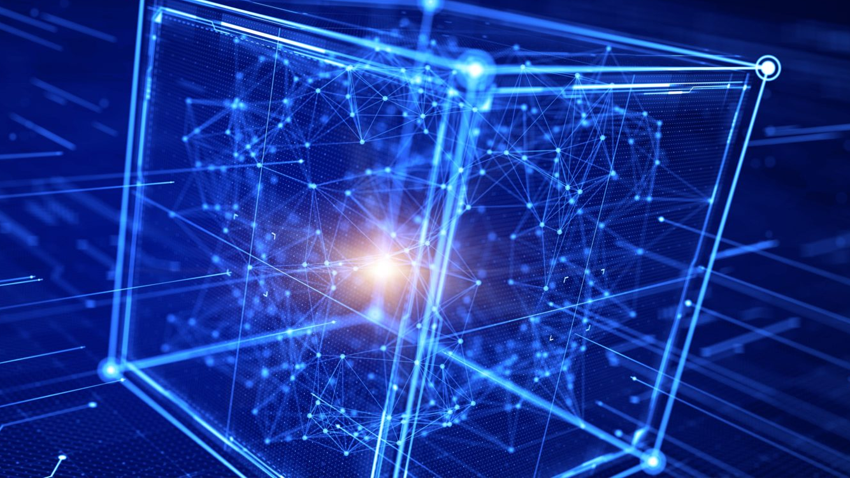 What is the Connection between Accelerating Product Complexities, Systems Thinking, Simulation and PLM Platforms? |
Qual è la connessione tra l'accelerazione della complessità dei prodotti, il Systems Thinking, la simulazione e le piattaforme PLM?
November 18 | 10:00 - 11:00
Language: Italian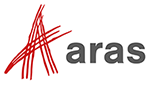 Italian version
La simulazione è fondamentale nel guidare i processi di innovazione in aree sempre più estese del ciclo di vita di un prodotto. Ricopre un ruolo fondamentale nelle fasi iniziali di progettazione attraverso la modellazione ed analisi dei sistemi e sistemi di sistemi e diviene sempre di più importante nella modellazione dei Digital Twin per la manutenzione predittiva e le analisi delle cause ma anche nel dominio della produzione, alla base dei nuovi approcci di Digital Factory quali la manifattura additiva e la progettazione generativa.
Il System Thinking è un approccio olistico alla progettazione e all'analisi, focalizzato su come le parti costituenti di un sistema interagiscono tra loro. L'importanza di concentrarsi sulle iterazioni deve accompagnarsi al classico approccio riduzionistico usato nell'affrontare l'analisi di sistemi complessi. L'interazione tra le parti ed i comportamenti emergenti che ne risultano, sono tanto importanti quanto le parti stesse per raggiungere la migliore progettazione di un prodotto complesso. Aras crede che il Systems Thinking, applicato INSIEME all'approccio riduzionistico, sia essenziale per la progettazione dei prodotti complessi e multidisciplinari richiesti dal mercato di oggi.
In questa sessione vi presenteremo la nostra visione sul perché crediamo che un SPDM (Simulation Process and Data Management) efficace guidi ad un approccio Systems Thinking e sia quindi un requisito essenziale per la progettazione dei prodotti moderni.
English version
Simulation is driving future innovations at more points throughout the lifecycle than ever before. It is moving upstream into systems design and analysis with MBSE and advanced "system of systems" designs; downstream to the field via Digital Twin simulations to drive predictive maintenance and root cause analysis; and even deeper into the manufacturing domain, underpinning new approaches like factory Digital Twins, additive manufacturing, and generative design. 
Systems Thinking is a holistic approach to analysis and design, focused on how a system's constituent parts interact, resulting in emergent behavior that is different from its parts. The focus on interactions and holism is a push-back against the perceived reductionist focus on parts and provides recognition that in complex systems, the interactions among parts is at least as important as the parts themselves. Aras believes that Systems Thinking, in conjunction with the Reductionist approach, is essential for the design of today's complex, multidisciplinary products. We will present our views on why we believe that effective SPDM (simulation process and data management) enables Systems Thinking, and hence, is an essential requirement for the design of modern products.  
Effective SPDM in Aras Innovator enterprise platform enables simulation results to be automatically available in the product configuration – including variants and options – provides a closed-loop for traceability to reduce physical testing, verify requirements and improve design-space exploration. Aras views better tool chaining and data management of simulation results as foundational to Digital Thread enablement and strategic initiatives such as additive manufacturing, generative design and Digital Twin simulation. In this session, we will present our vision for effective SPDM as part of the enterprise Digital Thread.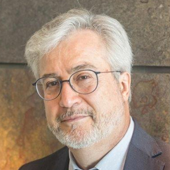 Dante Cislaghi

|

Aras, General Manager

Dante Cislaghi è il direttore generale della sede italiana di ARAS, che gestisce dal 2018. In precedenza aveva già collaborato con ARAS, dal 2013, come partner – SofTech - sul territorio locale con progetti di rilevo quale quello realizzato con Leonardo Elicotteri per la configurazione di prodotto multi-linea. Con una esperienza di lungo corso in ambito CAD (1981) e PLM (1994) ha promosso soluzioni e progetti con diverse tecnologie in aziende italiane di diversi settori, dall'aeronautico all'automotive, dal settore delle macchine automatiche a quello dell'elettrodomestico con longevi progetti di successo. Si è sempre adoperato per la realizzazione di soluzioni verticali dei prodotti proposti, atti a soddisfare i requisiti particolari della propria clientela, arrivando così a consolidare collaborazioni di lungo termine di reciproca soddisfazione.
Dante Cislaghi is the general manager of ARAS Italy, since 2018. Previously he had collaborated with ARAS as a Partner – SofTech , since 2013, on relevant domestic projects like the one realized for Leonardo Helicopters about multi-line product configuration. With a long experience in CAD (1981) & PLM (1994) markets, he promoted projects and solutions with different technologies in Italian companies that operated in different market segments, from aerospace and defense to automotive, from the automatic machinery to the appliances, with win-win resilient projects. He had always worked towards the creation of vertical solutions based on the proposed products, capable of satisfying the particular requirements of its customers, thus succeeding in consolidating long-term collaborations of mutual satisfaction.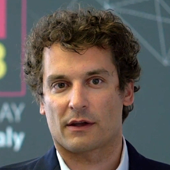 Matteo Nicolich

|

Aras, Product Management Director

Matteo Nicolich è product manager esperto dal solido back-ground di ingegneria meccanica e aeronautica ed una consolidata esperienza nell'ottimizzazione, nel processo decisionale analitico e nell'automazione dei processi CAE. Collabora attivamente con associazioni quali NAFEMS, INCOSE e ProSTEP iViP con l'obiettivo di creare le connessioni tra la simulazione e il processo di progettazione del prodotto e favorire l'adozione di pratiche di systems thinking e simulation-driven design. Matteo lavora presso Aras dal 2019 e ad oggi riveste il ruolo di Product Management Director, supervisionando il front end del ciclo di vita del prodotto, dai requisiti all'architettura di sistema, fino alla gestione della simulazione. Prima di entrare in Aras, Matteo ha lavorato come Principal Product Manager per ESTECO S.p.A.
Matteo Nicolich is an experienced product manager with mechanical engineering and aeronautics backgrounds and deep experience in optimization, analytic decision making and CAE process automation. He actively collaborates to multiple working groups as part of NAFEMS, INCOSE and ProSTEP iViP associations to create the connections between simulation and product design process and foster the adoption of systems thinking and simulation driven design practices. Matteo joined Aras in 2019 and is Director of Product Management, overseeing the front end of product lifecyle from Requirements to Sistem Architecture and Simulation Management. Prior to joining Aras Matteo was principal product manager at ESTECO SpA.
Profilo Aras
Aras offre una piattaforma resiliente per realizzare applicazioni industriali digitali. Solo Aras offre una piattaforma aperta, low code, che consente la rapida realizzazione di soluzioni flessibili e aggiornabili per l'ingegneria, la produzione e la manutenzione di prodotti complessi. La piattaforma Aras, attraverso le sue applicazioni per la gestione del ciclo di vita del prodotto, collega gli utenti di tutte le discipline e funzioni ai dati ed ai processi critici durante il ciclo di vita del prodotto e lungo l'intera catena estesa dei fornitori.   
Airbus, Audi, Denso, GE, GM, Honda, Kawasaki, Microsoft, Mitsubishi e Nissan utilizzano la piattaforma per gestire cambiamenti complessi e la tracciabilità.  
Visita www.aras.com per saperne di più.
Aras  profile
Aras provides a resilient platform for digital industrial applications. Its open, low-code technology enables the rapid delivery of flexible, upgradeable solutions for the engineering, manufacturing and maintenance of complex products.
Aras' platform and product lifecycle management applications connect users in all disciplines and functions to critical product data and processes across the lifecycle and throughout the extended supply chain.Airbus, Audi, Denso, GE, GM, Honda, Kawasaki, Microsoft, Mitsubishi, and Nissan are using the platform to manage complex change and traceability.
Visit www.aras.com to learn more.