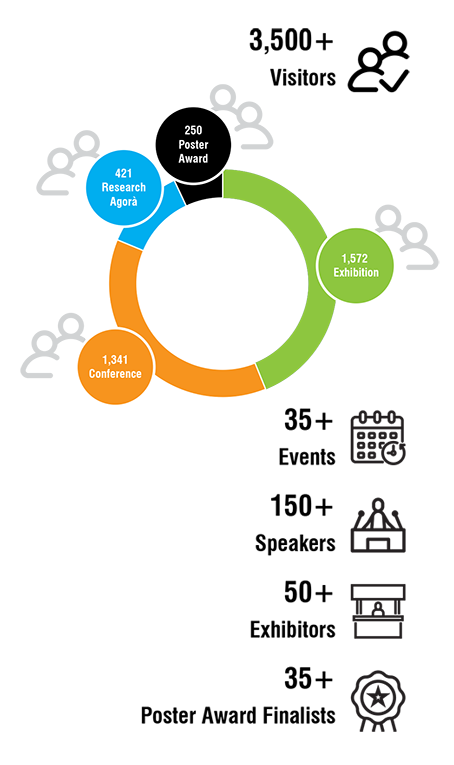 There were 8 technical breakout sessions for key industrial sectors. Each daily session was opened with a relevant thought leadership keynote address regarding the practical application of engineering simulation to real-world challenges in that sector. This was followed by detailed technical sessions.
9 independently-organized collateral events featured specific aspects of simulation
19 exhibitors' initiatives focused on deep-dive content from the individual exhibitors.
The virtual exhibition, which took place in parallel with the conference, was populated by a substantial selection of heavy-weight players in the engineering simulation market. From their virtual stands, they were able to interact directly, digitally, with participants and could provide presentations of their application experiences, detailed product demonstrations, explicative videos and more, all via the online platform.
Public and private research bodies and academic institutions participated substantially in the online event. Numerous research consortia showcased the progress of their projects, which was of significant interest to the attendees, with over one-quarter of participants (421 participants) visiting the Research Agorà, the area dedicated to the dissemination of research, and 250 attendees visiting the Poster Awards, which recognizes excellence among university students in the application of computer assisted engineering to solve specific challenges.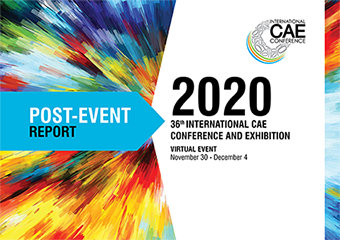 Download the post-event report