REBUILD - ICT-enabled integration facilitator and life rebuilding guidance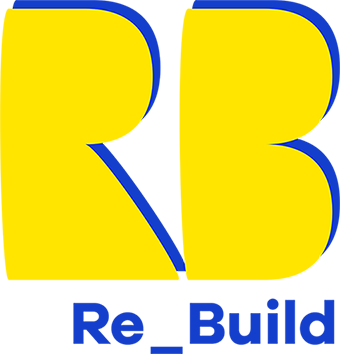 The REBUILD project aims at improving migrants and refugees' inclusion by providing a toolbox of ICT-based solutions to enhance the effectiveness of the services provided by local public administration and organizations, and the adaption, integration and Quality of Life of the migrants. It is based on a user-cantered and participated design approach, aiming at addressing real target users' needs.
Consortium: INTERNATIONAL TELEMATIC UNIVERSITY UNINETTUNO • ENGINEERING - INGEGNERIA INFORMATICA SPA • ETHNIKO KENTRO EREVNAS KAI TECHNOLOGIKIS ANAPTYXIS • UNIVERSIDAD POLITECNICA DE MADRID • UNIVERSITAT AUTONOMA DE BARCELONA • DEN INSTITUTE • CIDAS COOPERATIVA SOCIALE • SYLLOGOS ETHELONTON KILKIS OMNES • VRIJE UNIVERSITEIT BRUSSEL • MITROPOLITIKI ANAPTYKSIAKI THESSALONIKIS ANAPTYKSIAK ANONYMI • UNITED NATIONS EDUCATIONAL, SCIENTIFIC AND CULTURAL ORGANIZATION UNESCO
PREMUROSA - Precision medicine for muscoloskeletal regeneration, prosthetics and active ageing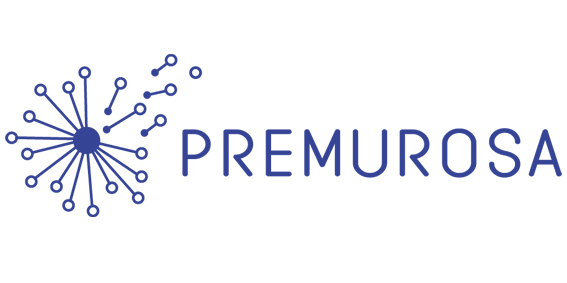 PREMUROSA will train a new generation of scientists, through a non-conventional combination of academic, industrial, and clinical experience. End aim is to develop in-vitro tests and decision support systems for the patient-centered applications of regenerative technologies in musculoskeletal field.
Consortium: UNIVERSITÀ DEGLI STUDI DEL PIEMONTE ORIENTALE • AALTO UNIVERSITY FOUNDATION • ISTITUTO ORTOPEDICO RIZZOLI • THE AO FOUNDATION • RIGA TECHNICAL UNIVERSITY • THE FACULTY OF TECHNOLOGY AND METALLURGY • UNIVERSITY OF BELGRADE • INSTITUTO NACIONAL DE ENGENHARIA BIOMÉDICA • POLITECNICO OF TORINO • ENGINSOFT S.P.A. • TAMPERE UNIVERSITY • THE NATIONAL UNIVERSITY OF IRELAND GALWAY • TRUSTECH S.R.L. • MEDACTA INTERNATIONAL SA • SCIENCE ON THE STREET • THE NUDGE • BTECH INNOVATION • EU CORE CONSULTING S.R.L.
FLAMIN-GO - From Pathobiology to synovia on chip: driving rheumatoid arthritis to the precision medicine goal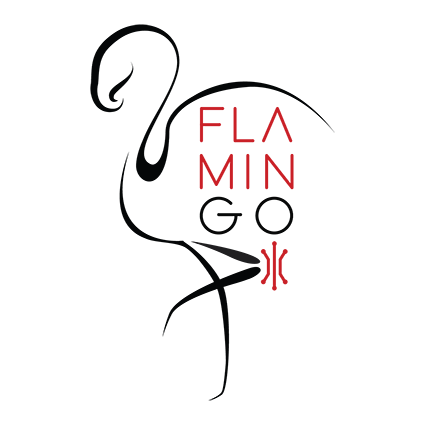 FLAMIN-GO will provide an organ-on-chip for personalized care in Rheumatoid Arthritis. This platform will allow simultaneous 3D culturing of synovia and synovial fluid (the pathogenetic targeted tissues), leukocytes (that sustain the disease), and cartilage/bone which are the end damaged tissues.
Consortium: UNIVERSITÀ DEGLI STUDI DEL PIEMONTE ORIENTALE AMEDEO AVOGADRO • INEB-INSTITUTO NACIONAL DE ENGENHARIA BIOMEDICA • CONSIGLIO NAZIONALE DELLE RICERCHE • QUEEN MARY UNIVERSITY OF LONDON • ASSOCIAZIONE PER LA RICERCA CHE CURA • RIGAS TEHNISKA UNIVERSITATE • ENGINSOFT TURKEY • FLUIDIGM FRANCE • AO-FORSCHUNGSINSTITUT DAVOS • TRUSTECH S.R.L. • MAX-PLANCK-GESELLSCHAFT ZUR FORDERUNG DER WISSENSCHAFTEN EV • SCIENCE ON THE STREET • REGENHU SA
RPASInAir - Integration of Remotely Piloted Aerial Systems in non-segregated airspace for services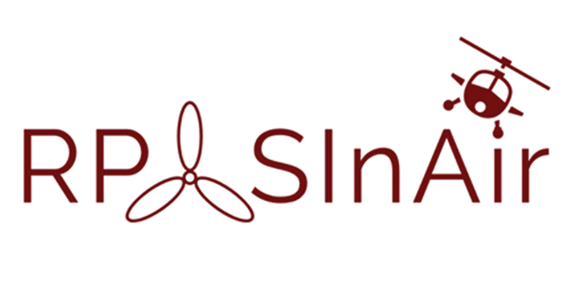 RPASinAir is developing a complete RPAS aerial operation simulation environment. Constructive, virtual and live simulations can be realized, real SATCOM and cybersecurity are included. RPAS pilot and ATCO interact through simulated and real systems allowing to experiment RPAS insertion into ATM. Real flight tests will be realized taking off from the experimental airport of Grottaglie-Taranto.
Consortium: DISTRETTO TECNOLOGICO AEROSPAZIALE • LEONARDO • TELESPAZIO • ENAV • AEROPORTI DI PUGLIA • VITROCISET • PLANETEK • ENGINSOFT • POLITECNICO DI BARI • CONSIGLIO NAZIONALE DELLE RICERCHE • ENEA • UNIVERSITÀ DEGLI STUDI DI BARI ALDO MORO • UNIVERSITÀ KORE DI ENNA
MeDiTATe - The Medical Digital Twin for Aneurysm Prevention and Treatment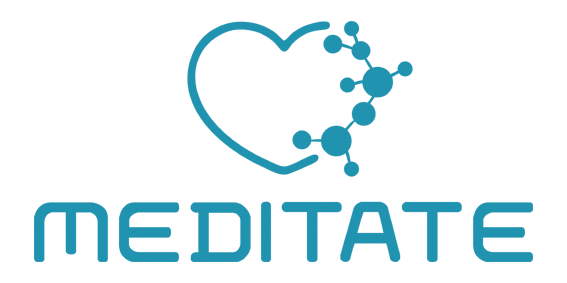 MeDiTATe aims to develop state-of-the-art image based medical Digital Twins of cardiovascular districts for a patient specific prevention and treatment of aneurysms. MeDiTATe's objective is the production of high-level scientists with a strong experience, able to apply their skills to real life scenarios and capable to introduce advanced and innovative digital twin concepts in the clinic and healthcare sectors.
Consortium: UNIVERSITÀ DEGLI STUDI DI ROMA TOR VERGATA (UTV) • RINA CONSULTING SPA (RINA-C) • NATIONAL TECHNICAL UNIVERSITY OF ATHENS - NTUA (NTUA) • ANSYS FRANCE SAS (ANSYS) • ASSOCIATION POUR LA RECHERCHE ET LE DEVELOPPEMENT DES METHODES ET PROCESSUS INDUSTRIELS (ARMINES) • FONDAZIONE TOSCANA GABRIELE MONASTERIO PER LA RICERCA MEDICA E DI SANITA PUBBLICA (FTGM) • SINTEF AS (SINTEF) • ESI GROUP (ESI) • TECHNEVALUE GMBH (TVGH) • PREDISURGE (PDSG) • HSL SRL (HSL) • PHILIPS FRANCE COMMERCIAL (PHILIPS) • RBF MORPH • CINECA • UNIVERSITY OF FERRARA • QUIPU • NADIR • GE – HEALTHCARE • RINA CSM • EOS • RIGSHOSPITALET • CHU – DIJON • UNIVERSITY OF SYDNEY • BETA CAE
FGAM - Design and manufacturing by additive technologies of innovative components using functionally graded materials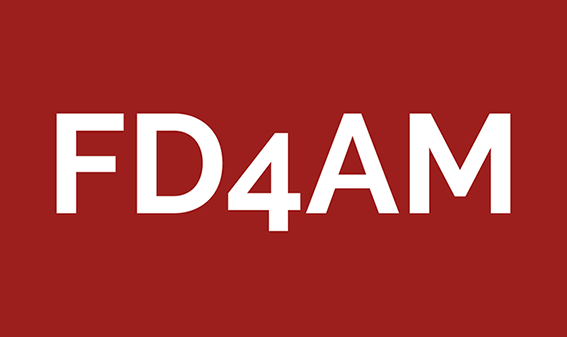 The project investigates and identifies innovative ways for designing and developing optimized components with local variation of properties, created using additive technologies and capable of minimizing the use of resources in production. Some case studies from the industrial, sports and biomedical sectors show the potential of multi-material functional design.
Consortium: UNIVERISTY OF PADUA • UNIVERSITY OF UDINE • UNIVERSITY OF BOLOGNA • FABLAB VENEZIA • ENGINSOFT • 3DFAST • EUROCOMPOSITI
MUSICODE - An experimentally-validated multi-scale materials, process and device modeling & design platform enabling non-expert access to open innovation in the organic and large area electronics industry

The MUSICODE project aims to create a multiscale materials-process-device modeling platform for the Organic and Large Area Electronics (OLAE) industry, featuring integrated data management, ontology-based interoperability, and workflow design tools. The project aspires to become the central Open Innovation Hub for the OLAE industry and evolve as the central paradigm for cross-domain applications.
Consortium: PANEPISTIMIO IOANNINON • KARLSRUHER INSTITUT FUER TECHNOLOGIE • UNIVERSITY OF SURREY • ARISTOTELIO PANEPISTIMIO THESSALONIKIS • CESKE VYSOKE UCENI TECHNICKE V PRAZE • FLUXIM AG • TINNIT TECHNOLOGIES GMBH • GRANTA DESIGN LTD • ESTECO SPA • ORGANIC ELECTRONIC TECHNOLOGIES PRIVATE COMPANY IKE • APEVA SE
LIFESAVER - Living Impact on Fetal Evolution: Shelter – Analyze - Validate - Empower Regulations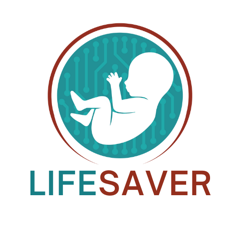 LIFESAVER concept is based on an original idea of hybridization of several innovative technologies, integrating digital in silico/in vitro (biodigitaltwin) systems, enabling effective screening of chemicals and pharmaceuticals which might affect pregnant women health. The objective is in creation of new, digitally cloned in vitro system for emulation of the pre-natal conditions.
Consortium: ENGINSOFT S.P.A. (ES) • SEQVERA LTD. (SEQ) • UNIVERSITÀ CATTOLICA DEL SACRO CUORE, ROMA (UCSC) • ELVESYS S.A.S. (ELV) • EVERCYTE GMBH (EVCYT) • INTERNATIONAL IBERIAN NANOTECHNOLOGY LABORATORY (INL) • CELLINK AB (CI) • PRO-ACTIVE S.A. (PROA) • NATIONAL UNIVERSITY IRELAND GALWAY (NUI) • INSTITUTO NAZIONALE DI RICERCA METROLOGICA (INRIM) • THE PLANT CALLS (TPC) • IDEA CONSULT B.V. (IDEA) • MALTA LIFE SCIENCE CENTER LTD. (MLSC) • INSTITUTE FOR RESEARCH AND INNOVATION IN HEALTH (I3S)
SMARTI 4.0 - Smart Manufacturing for an Automotive Tier 4.0

The SMARTI 4.0 project is strongly focused on the automotive sector which is currently characterized by a period of transition and innovation. The innovation proposed by Meccanica Cainelli through the SMARTI 4.0 project focuses on competence, fast response and innovation by grasping the current trend that will inevitably lead to self-driving cars and an even greater diffusion of electric vehicles.
Consortium: MECCANICA CAINELLI • FISEP - NEW OLEF • ENGINSOFT • FBK – FONDAZIONE BRUNO KESSLER • SMART3K • UNIVERSITÀ DEGLI STUDI DI PADOVA – DTG • PROM • UNIVERSITÀ DI TRENTO • ISTITUTO ITALIANO DI SALDATURA - IIS • KTH ROYAL INSTITUTE OF TECHNOLOGY
AGILE - AGILE manufacturing for competitiveness and product innovation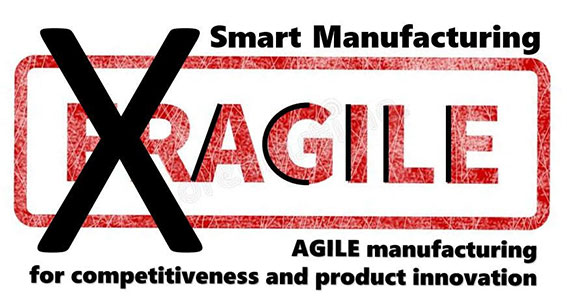 The AGILE project develops solutions and tools for Agile Manufacturing for competitiveness and product innovation by addressing four development areas: (1) the virtualization of the design phase, (2) the development and industrialization of advanced and rapid production technologies, (3) rapid reconfiguration and optimization of production lines and (4) intelligent quality management.
Consortium: ZANARDI FONDERIE SPA • ECOR INTERNATIONAL SPA • SAEN SRL • AM TEKNOSTAMPI SPA • DELKA SRL • PROMOTOEC LSMC SRL • MBN SPA • UNILAB SRL • ENGINSOFT SPA • GOM ITALIA SRL • CNR ICMATE • UNIVERSITÀ DI PADOVA
LeaPS - Developing a Leak Prediction System using Data Mining and Machine Learning

LeaPS aims to utilise advanced AI methodologies to create a predictive system modelled on biological processes that is capable of understanding the relationships in vast amounts of data. The aim is simple; to create a predictive system capable of augmenting the leak 'identification' process in the water industry by revolutionising the way in which we utilise data.
Consortium: ENGINSOFT UK LTD • MWH TREATMENT